STONEWALL Veterans' Association
2016 S.V.A. Supporters
New York Governor Andrew Mario Cuomo
(AMC has been a supporter of S.V.A. since Summer of 1977)

---
2016

SVA's Annual Letter from N.Y.S. Governor Andrew Cuomo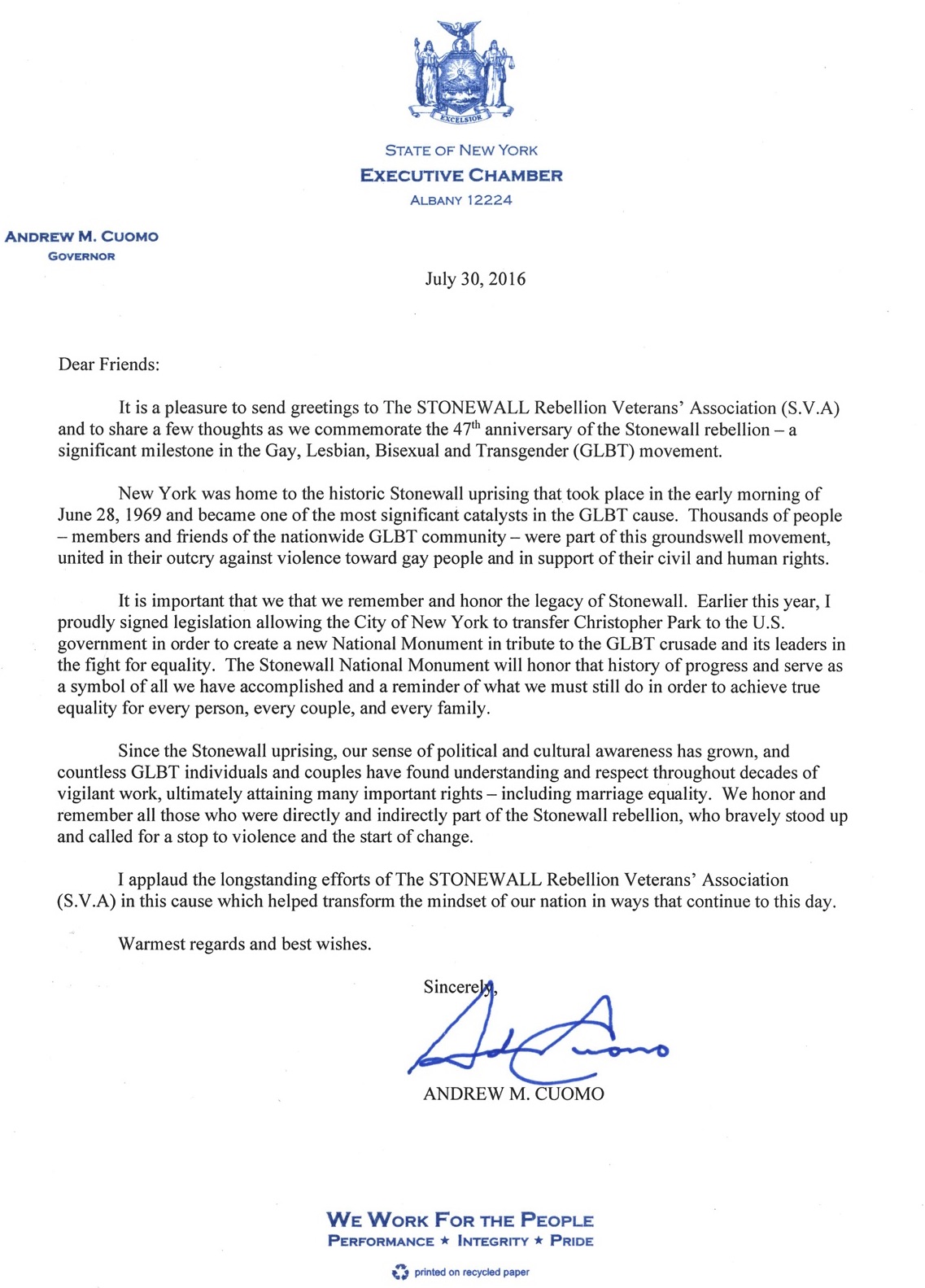 ---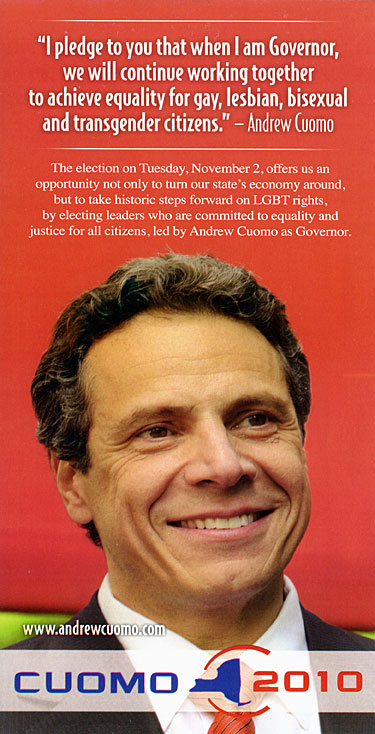 ---
To visit N.Y.S. Governor Andrew Cuomo's state website, see:
---
2010
[Letter from Andrew M. Cuomo will be posted!]
---
2006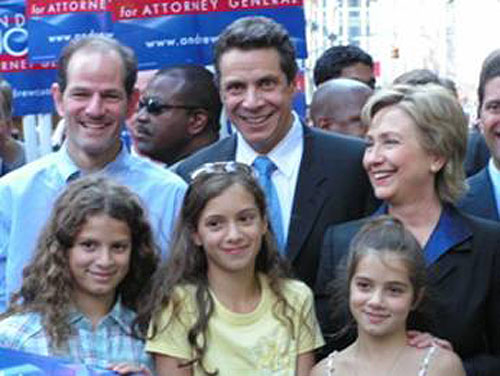 NYS Attorney General / Governor candidate Eliot Spitzer
Andrew Cuomo, candidate for NYS Attorney General
U.S. Senator from New York Hillary Clinton (and up for re-election)
and.....

The Three Cuomo-Kennedy Daughters
[Photo by Mr. Joe Percoco]


Note: Campaign signs in background are for Andrew for Attoirney General.
---
2005
*
[Letter from Andrew will be retrieved and posted!]