///////////////////////////////////////////////////////////////////////////////////////////////////////


Keith L.T. Wright



---
Fastforward to 2023!

"CAN WRIGHT PICK RIGHT?"

Manhattan Democratic Party leader Keith Wright may need a Yusef Salaam win in City Council District 9 to prove he still got juice! Wright helped recruit the criminal justice activist back home to Harlem from Georgia to run, and Wright's son is managing Salaam's campaign. Insiders -- including those privy to internal polls -- said he has got a real shot at winning, though so does Assembly Member Inez Dickens.

Wright has faced a number of political losses in recent years. He backed Athena Moore when Cordell Cleare became a state senator, state Sen. Brad Hoylman-Sigal for Manhattan borough president and Brian Benjamin for city comptroller. And most notably, Wright lost to Rep. Adriano Espaillat for an open House seat in 2016, one battle in a long war between the two that has extended to this council race, where Espaillat and members of the Squadriano. Wright is up for reelection as county leader this summer, and there is talk he could get challenged, likely from Espaillat's camp. So insiders said a Salaam win could go far to solidify Wright's power, even in the notoriously fractured Manhattan party. Wright brushed off the talk.... "This must be a slow, slow news week for you!", he told City & State. "You're really overthinking this" – and may be fine either way. Insiders said the votes probably are not there to take him out, and even when there was a movement against him <

Https://link.CityAndStateNY.com/click/31722384.667/aHR0cHM6Ly9ueXBvc3QuY29tLzIwMTkvMDkvMDcvbWFuaGF0dGFuLWRlbW9jcmF0cy1wbGFubmluZy1jb3VwLWFnYWluc3QtcGFydHktYm9zcy1sb2JieWlzdC1rZWl0aC13cmlnaHQv/5b6dbe532ddf9c333930f213Cc3707184

> in 2019 for serving as chair and as a strategist at lobbying firm Davidoff Hutcher & Citron at the same time, he was reelected anyway.

---


2016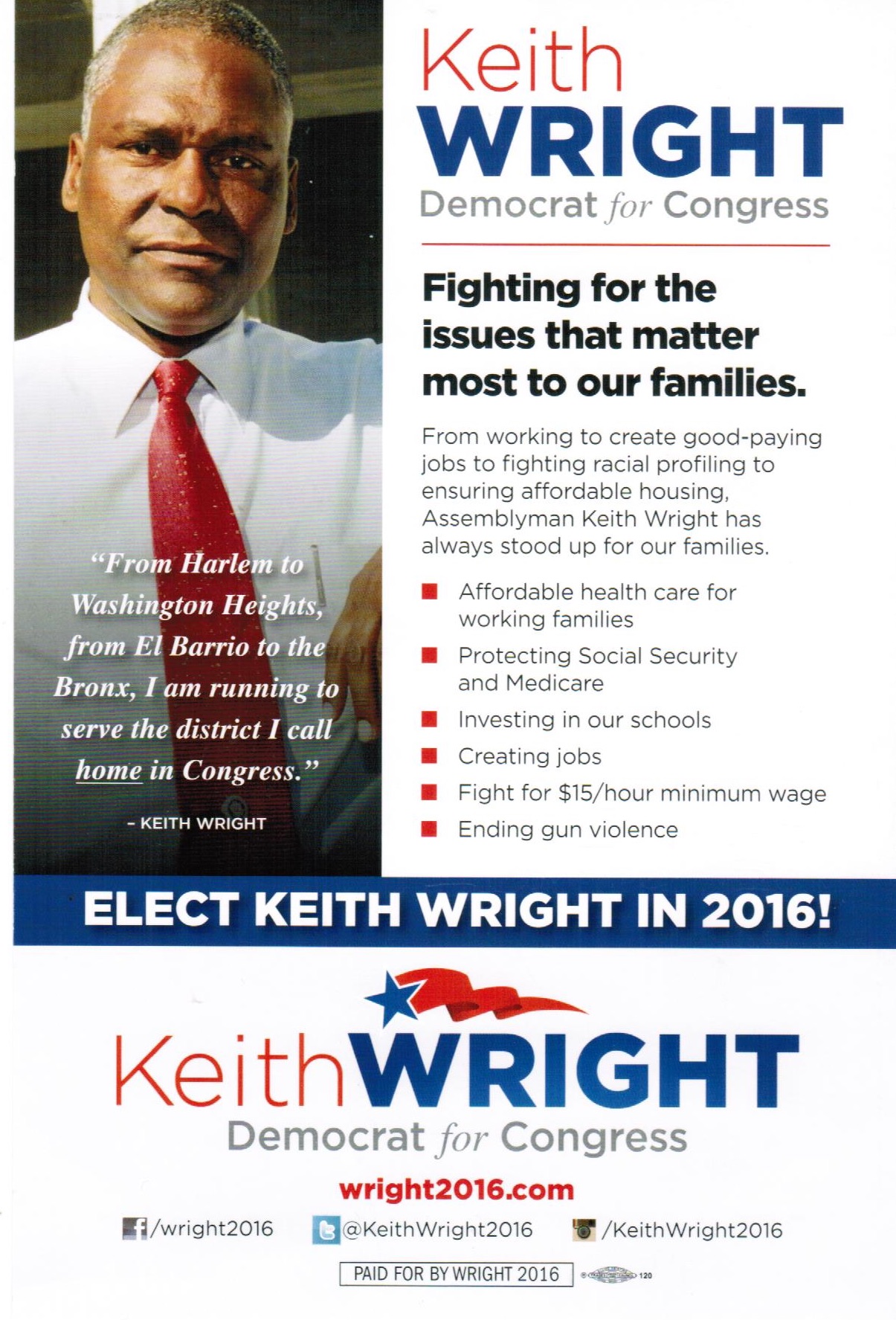 *

Assemblyman Wright's Yearly Letter of Support to the S.V.A.

*




---


2015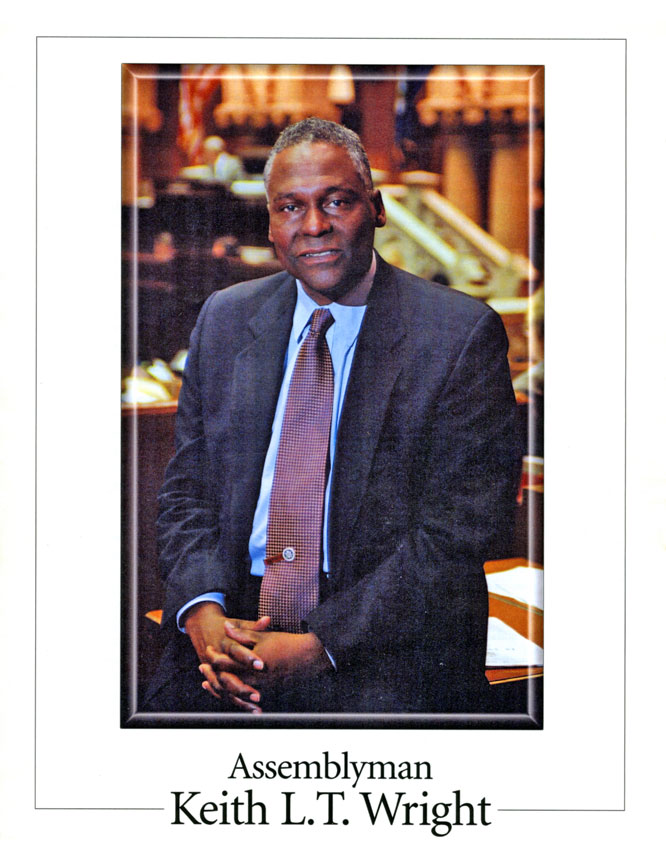 enthusiastically congratulates and proudly supports

the


STONEWALL

Veterans'

Association




and
its continuing historical, educational and community projects in 2015

and the proud
46th anniversary of the STONEWALL Veterans' Association!
I am honored to be a prime speaker at your annual "S.V.A. Conference"!
www.Assembly.state.ny.us/KLTW
////////////////////////////////////////////////////////////////////////////////////////////////////////////////////////////////////////////////
2014
Annual Letter to S.V.A. from Assemblyman Wright
---
2013
---
2012

Assemnblyman Keith Wright Letter to the Stonewall Vets

*



filename: Keith_L_Wright-2012
Assemblyman Keith Wright's Letter to the S.V.A.
*
filename: Keith_Wright_2011