STONEWALL

Veterans'

Association


2016 S.V.A. Supporters

NYC Council Speaker Melissa M. Viverito (District 8)

East Harlem, Upper Upper West Side, Italian Harlem / Manhattan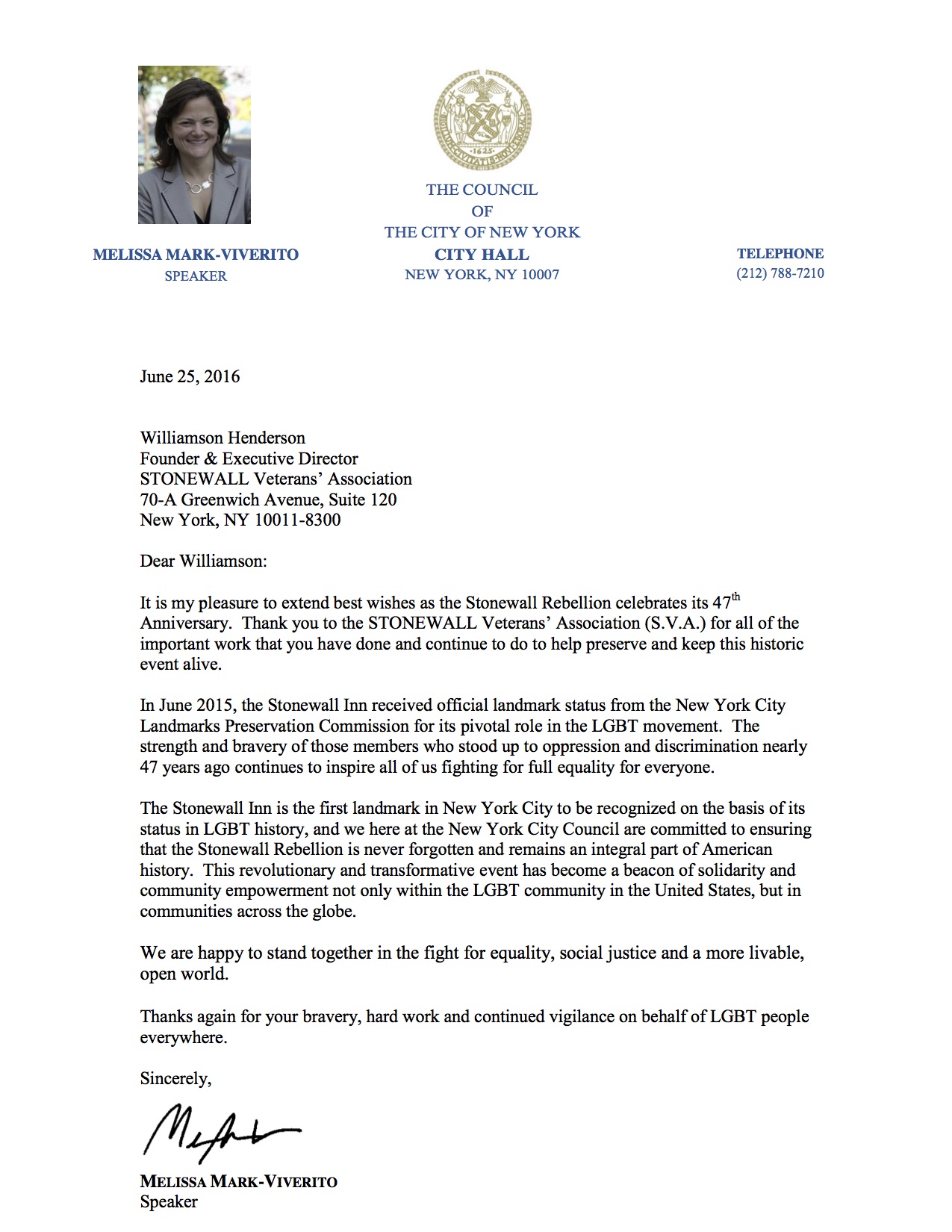 ---






2015





S.V.A. Received a Letter from Miss Viverito


(but the envelope was missing the S.V.A. sponsorship form or any 'dinero')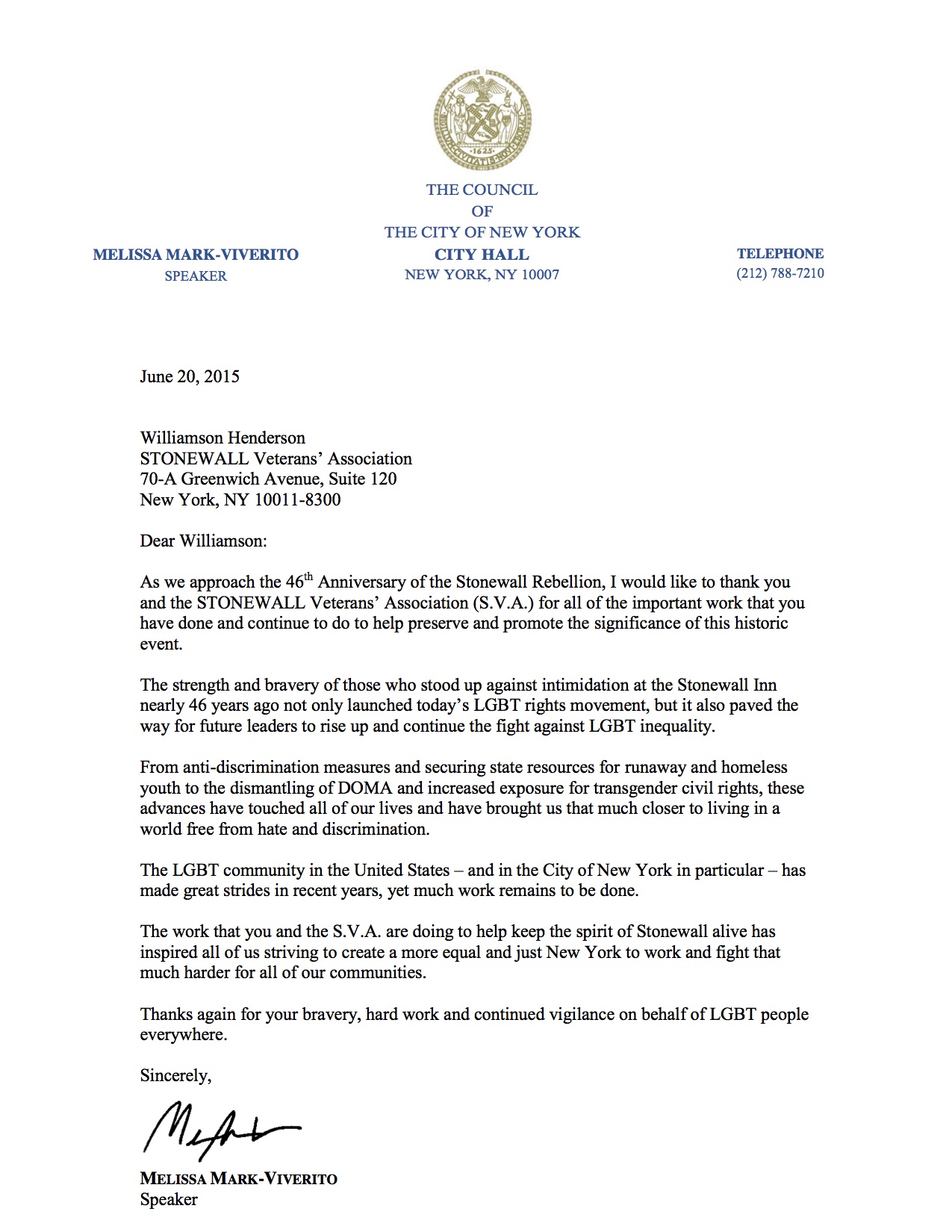 ---





2014





Council Speaker Melissa Viverito Induction Ceremony



The triumphant and wonderful event of the induction of Melissa Mark-Viverito as the new and improved Council Speaker of the New York City Council was held on Wednesday, January 29, 2014 at Hostos Community College in The Bronx, NYC. The STONEWALL Veterans' Association was represented by its founder Williamson Henderson, executive director Bill Miranda Salzman, office manager AnDre M. Christie.......





---





2013



Councilwoman Melissa Viverito's Letter of Praise to the S.V.A.




[SVA has it; will be posted soon]



*



filename:

Councilwoman_Melissa_Viverito-2013







---
2012
Councilwoman Viverito Meets with the S.V.A. Again


---



2008




2008

Letter from Councilmember Melissa Vee to the S.V.A.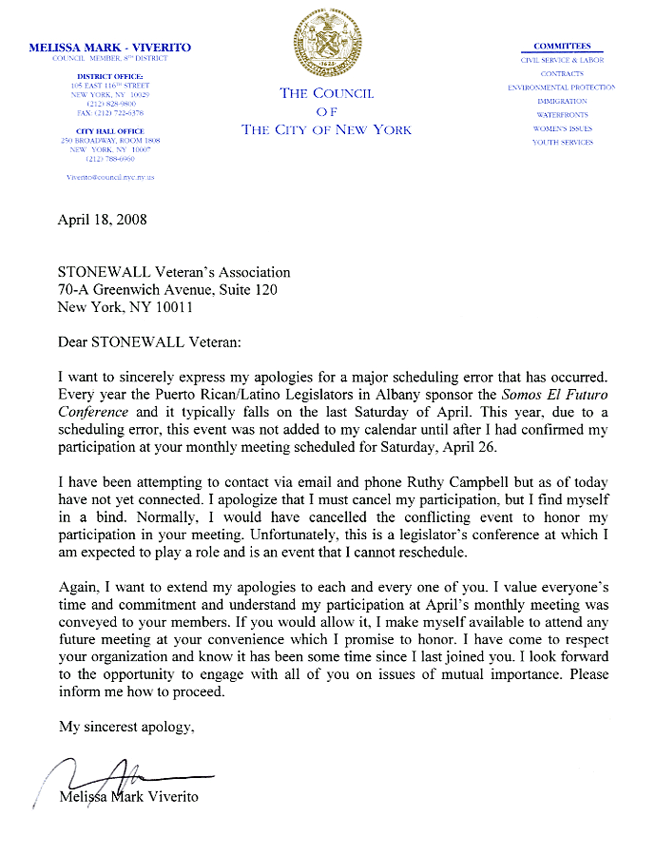 ---






[Flyer will be placed here for Melisssa as Guest Speaker.]






---
2007
Letter from Councilmember Melissa will be posted!



---


2006

Proclamation from Councilmember Viverito to be posted!
The proclamation has been size-reduced and copied and mailed to members.







---
2005

Melissa's Democratic Primary Night Victory for Council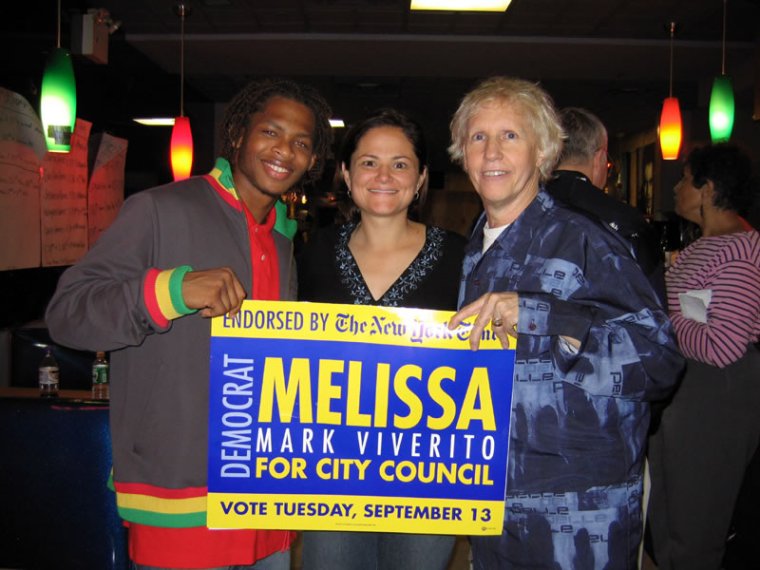 Victoriously pictured above are: AnDre Christie, Melissa Viverito and Williamson Henderson


---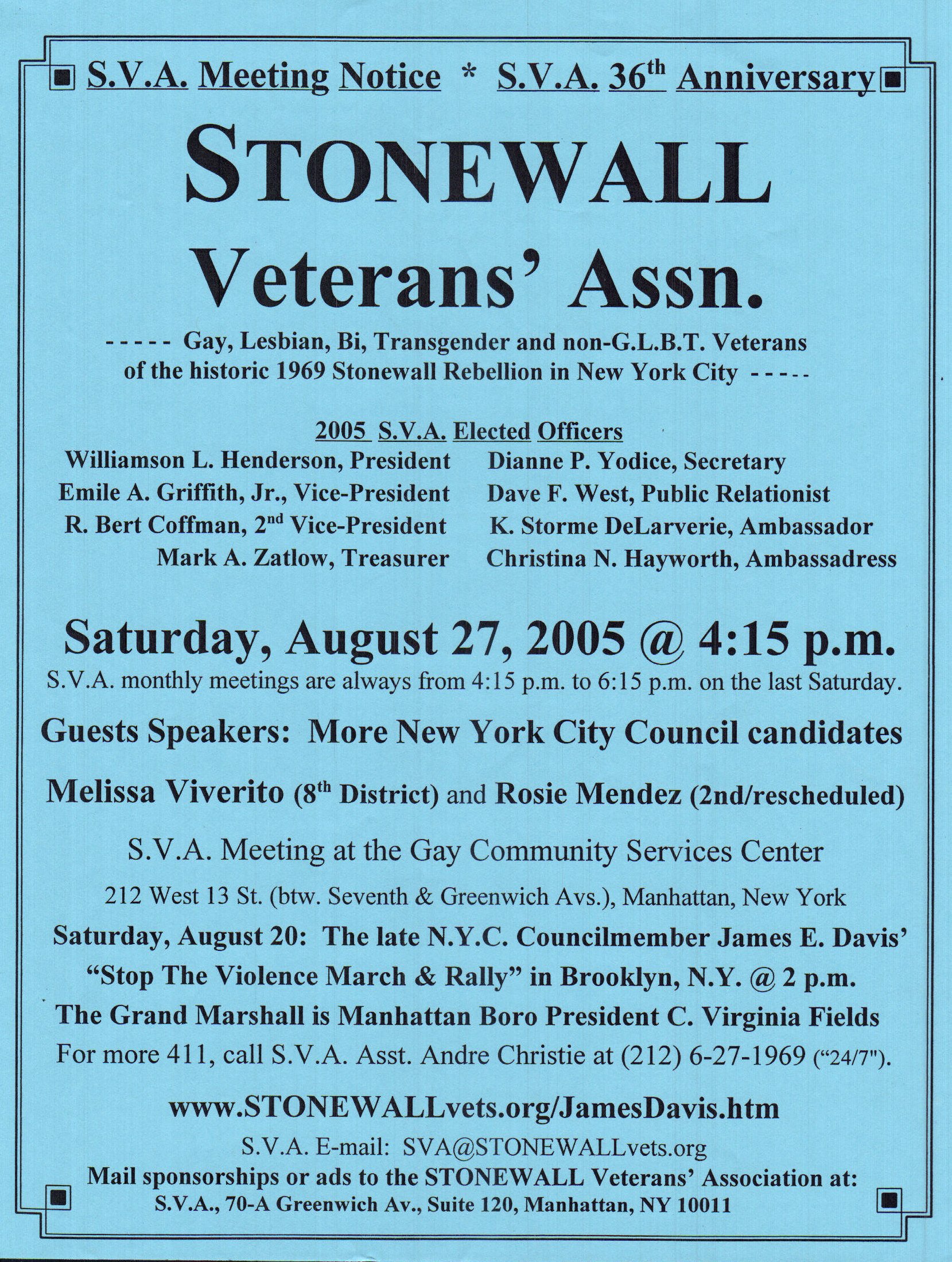 Visit more Melissa Vee and Campaign Pix at: www.MelissaForCityCouncil.com


23 July
2016