Home
Album
STONEWALL
Rebellion Veterans Association
====Stonewall 39====

The
S.V.A.
as
Special Guests
at
N.Y.C.
Mayor
Michael Bloomberg
's
Gay Pride Party
at
Gracie Mansion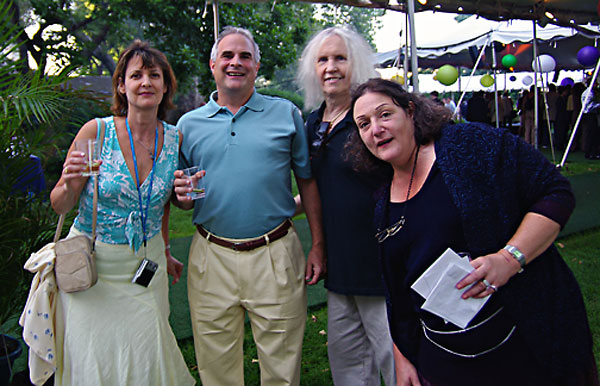 Harriette Rose, AnDrew Coren, Williamson and Ruthybird at Gracie Mansion
[Photo by Hally Weiner]
---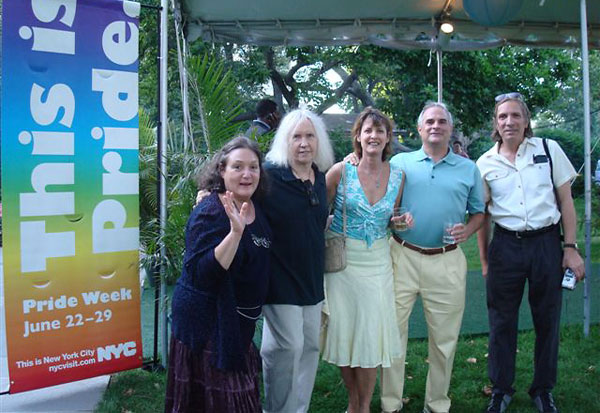 Ru-Ru, Williamson Henderson, Harriette, AnDrew Coren and Ro-Ro
[Photography by Hally Weiner]

STONEWALL


R-e-b-e-l-l-i-o-n


Veterans Association
leads the annual
New York City Gay Pride Parade
Sunday, June 29th
=always the last Sunday in June=
2008
SW-Vetz Bob Isadore, Chyna Fucito and David Bermudez on the S.V.A. Float
[Photo by Hally Weiner]

Note: Many more prideful parade photographs to come .....



January
2019
*G*L*B*T* "STONEWALL-50"
*
=====2019: 50th Anniversary of the Gay Stonewall Rebellion=====
[Friday night, June 27 ~through~ Thursday evening, July 3, 1969, Manhattan, New York City]