STONEWALL Veterans' Association
2018 S.V.A. Supporters

U.S. Congressman Joseph F. Crowley
Cong. District #14 in West Queens and East Bronx, NYC

*
2019
Congressman Joe's Annual St. Patrick's Party
---
2017
Congressmember Joe's Letter is Somehwere in SVA's Archives!
*
S.V.A. Pending Annual Meeting with Congressman Crowley
Subject: S.V.A. request for annual meeting with Cong. Crowley
From: "DenDekker, Angela" <Angela.DenDekker@mail.House.gov>
Date: Thu, December 14, 2017 10:44 am
To: "Willson Henderson" <WLH@nyct.net>
----------------------------------------------------------------
Good morning,

We have not forgotten you and S.V.A. but there is nothing available
now for at least a month. The few dates in the beginning of January
that we were told would be available, now has changed and we are
waiting to see when he can be back here In NY. We all appreciate
your understanding and your patience.

Merry Christmas!

Angela
-----
Angela D. Den Dekker
Executive Assistant/Scheduler
Rep. Joe Crowley (NY-14),
Chairman of the Democratic Caucus
82-11 37th Av., Suite 402
Jackson Heights, NY 11372
Phone: 718.779.1400
Angela.DenDekker@mail.House.gov
http://www.Crowley.House.gov
cid:image001.png@01D25D1D.5AD3F240]
https://www.Facebook.com/RepJoeCrowley

Sign up for Rep. Crowley's e-newsletter here
http://Crowley.House.gov/contact-me/newsletter


---
2015
---
2014
---
2013
---
2012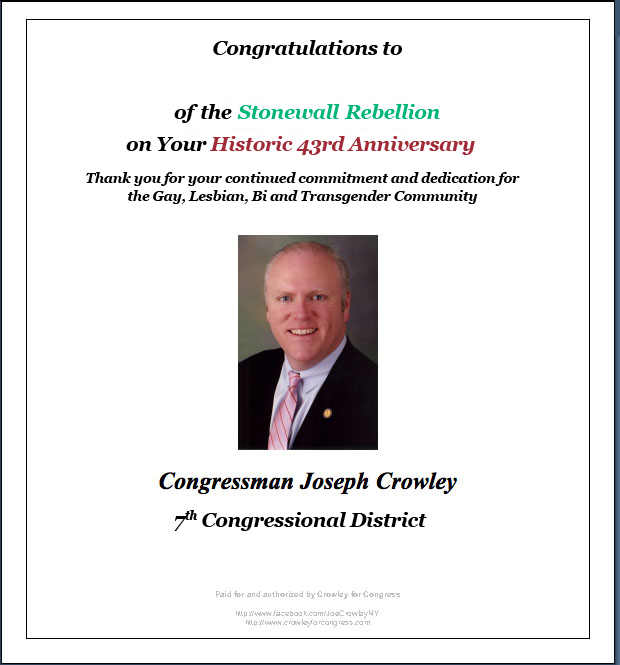 ---

2011


2011 Letter from Congressman Joseph Crowley to the S.V.A.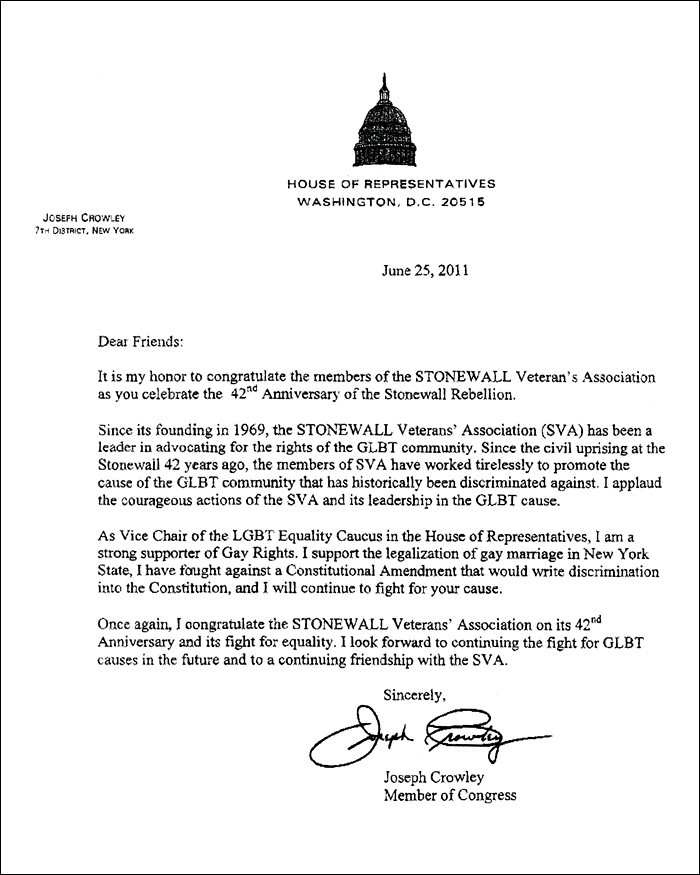 Visit more of Congressman Joseph Crowley and citizen concerns at:
www.http://Crowley.House.gov