STONEWALL
Rebellion Veterans Association
==========New York City==========
Gay, Lesbian, Bisexual and
Transgender (GLBT) Pride Events
including the Gay Pride Parade
Sunday, June 26th
(always the last Sunday in June)
2011
====Stonewall 42====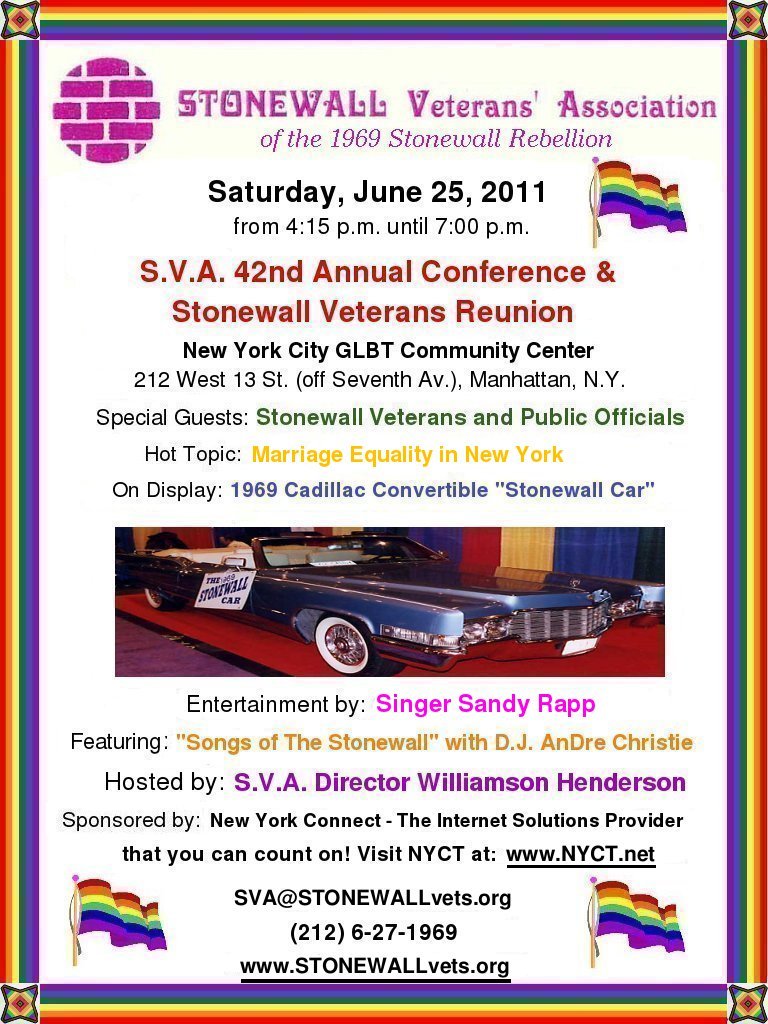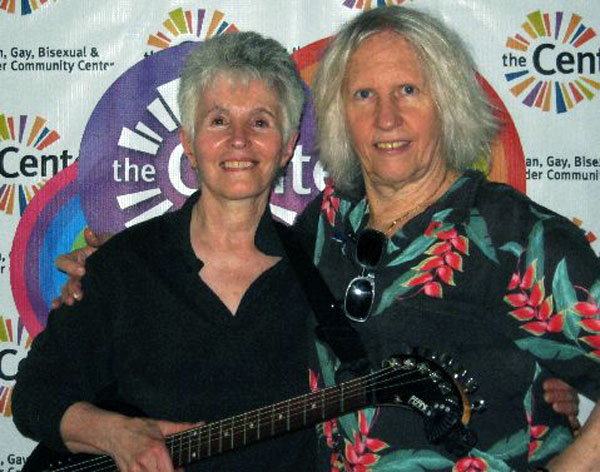 "Stonewall" Singer Sandy Rapp and Stonewall Host Williamson
[Photo by Youth-4-SVA Andrew Bell]

Sandy Rapp, singer, activist, songwriter and author has been the sole 'live' entertainment for the yearly STONEWALL Veterans' Association's "S.V.A. Annual Conference & Stonewall Rebellion Veterans Reunion" for many years! She's become a new tradition! Sandy performs "Everyone Was At Stonewall", a salute to the monumental Stonewall Rebellion, and "Remember Rose", a commentary in song for a woman's right to choose. The S.V.A. event is covered by the print media, newspapers and magazines, as well as New York City-wide and local television. In 2011, one of the televison stations picked up part of a Sandy song "EWAS" and played it in their broadcasted Gay Pride segment.
For more pix of Sandy Rapp over the years and Sandy performances and events, visit:
www.SandyRapp.com

[More pix of S.V.A. "Stonewall 42" shall be posted here during our commemorative year 2019.]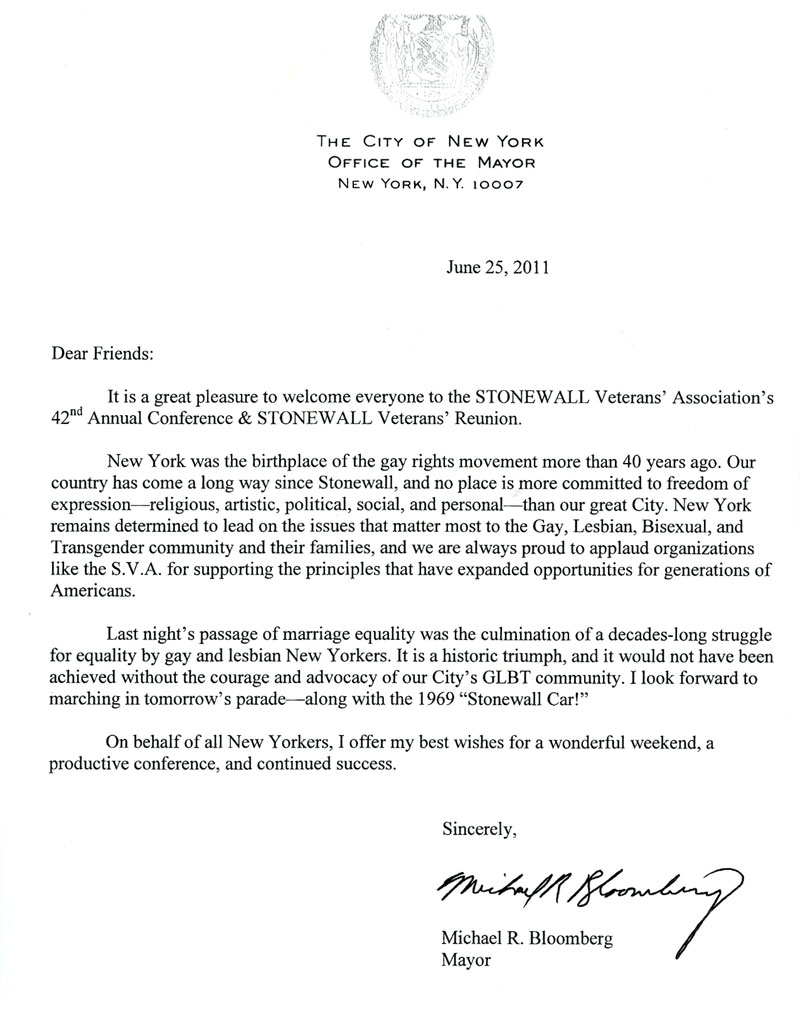 5 September
2019

*

=====2019: 50th Anniversary of the Gay Stonewall Rebellion=====
[Friday night, June 27 ~through~ Thursday evening, July 3, 1969, Manhattan, New York City]