STONEWALL
Rebellion Veterans Association
==========New York City==========
Gay, Lesbian, Bisexual and
Transgender (GLBT) Pride Events
including the Gay Pride Parade
Sunday, June 26th
(always the last Sunday in June)
2011
====Stonewall 42====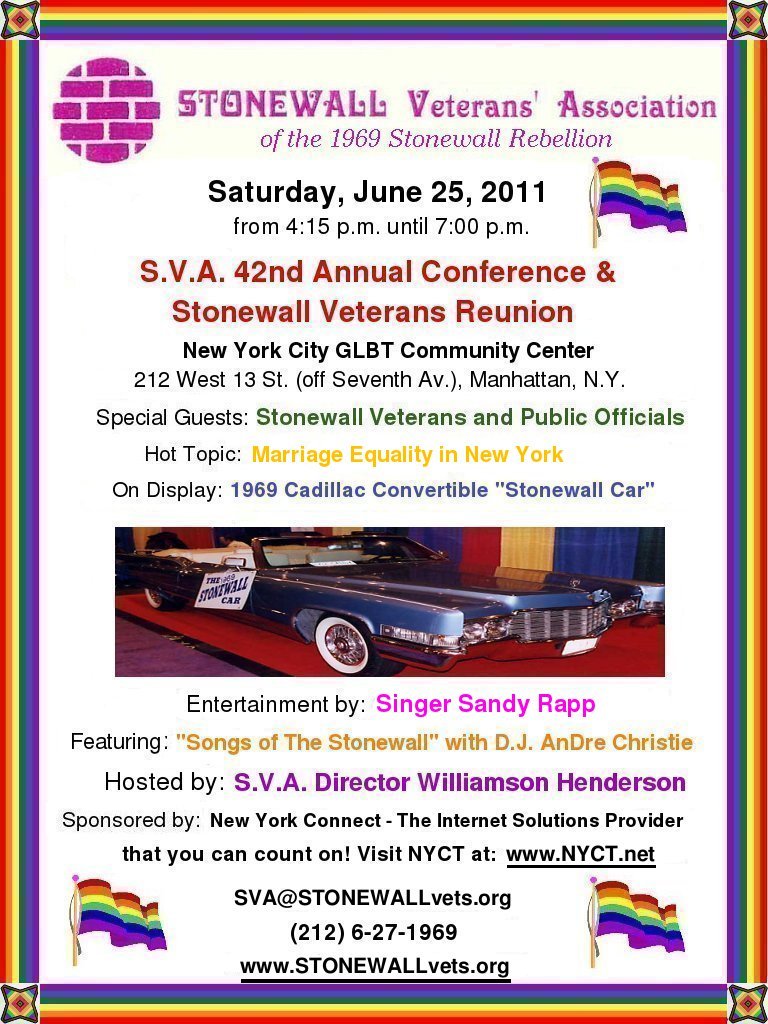 The "SVA's 42nd Annual Conference & Stonewall Veterans Reunion + Testimonials" flyer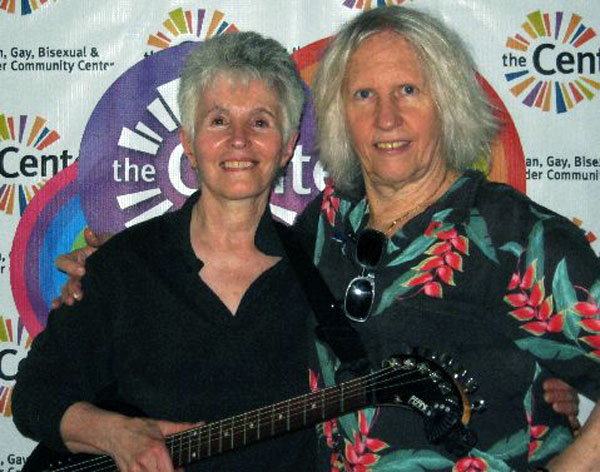 "Stonewall" Singer Sandy Rapp and Stonewall Host Williamson
[Photo by Youth-4-SVA Andrew Bell]

Sandy Rapp, singer, activist, songwriter and author has been the sole 'live' entertainment for the yearly STONEWALL Veterans' Association's "S.V.A. Annual Conference & Stonewall Rebellion Veterans Reunion + Testimonials" for many years! She has become a new and cherished tradition! Sandy performs "Everyone Was At Stonewall", a salute to the monumental Stonewall Rebellion, and "Remember Rose", a commentary in song for a woman's right to choose. The S.V.A. event is covered by the print media, newspapers and magazines, as well as New York City-wide and local television. In 2011, one of the televison stations picked up part of a Sandy song "EWAS" and played it in their broadcasted Gay Pride segment.
For more pix of Sandy Rapp over the years and Sandy performances, including at the S.V.A., and events, visit:
www.SandyRapp.com

[More pix of S.V.A. "Stonewall 42" shall be posted here during our commemorative year 2019.]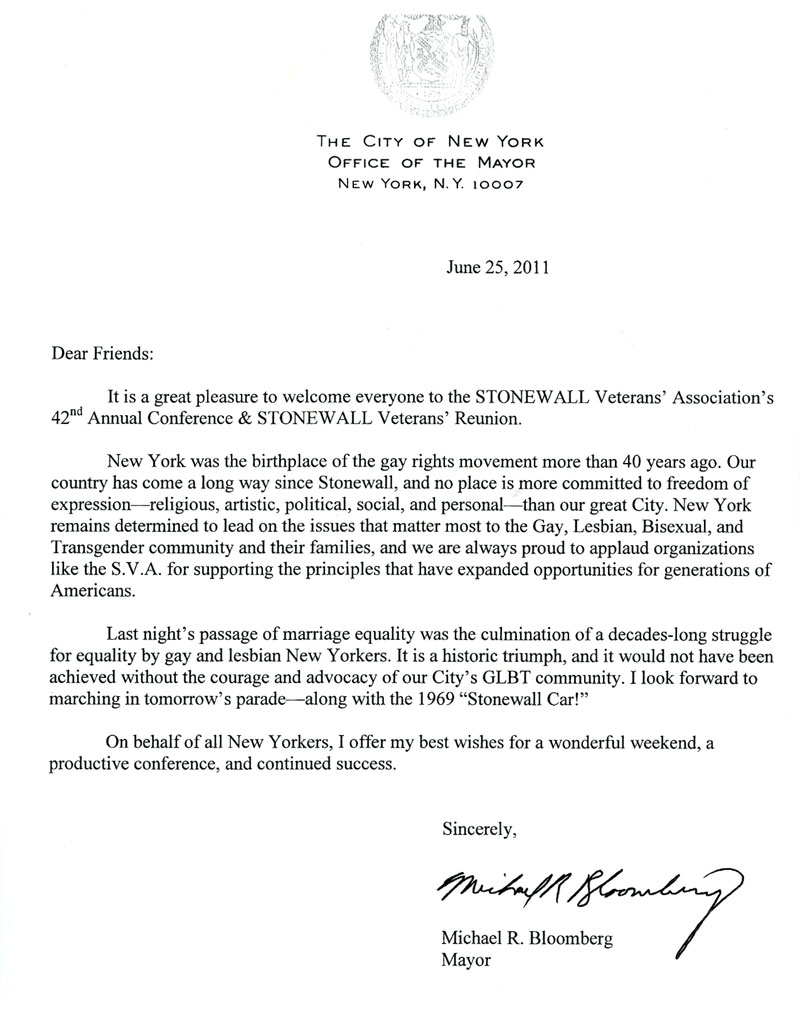 30 June
2020
Gay PRIDE Month!
*

=====2020: 51st Anniversary of the Gay Stonewall Rebellion=====
[Friday night, June 27 ~through~ Thursday evening, July 3, 1969, Manhattan, New York City]