STONEWALL Veterans' Association
2005 S.V.A. Supporters

Manhattan Borough President C. Virginia Fields
2005
*
---
2004 - Tribute to Clara Virginia Fields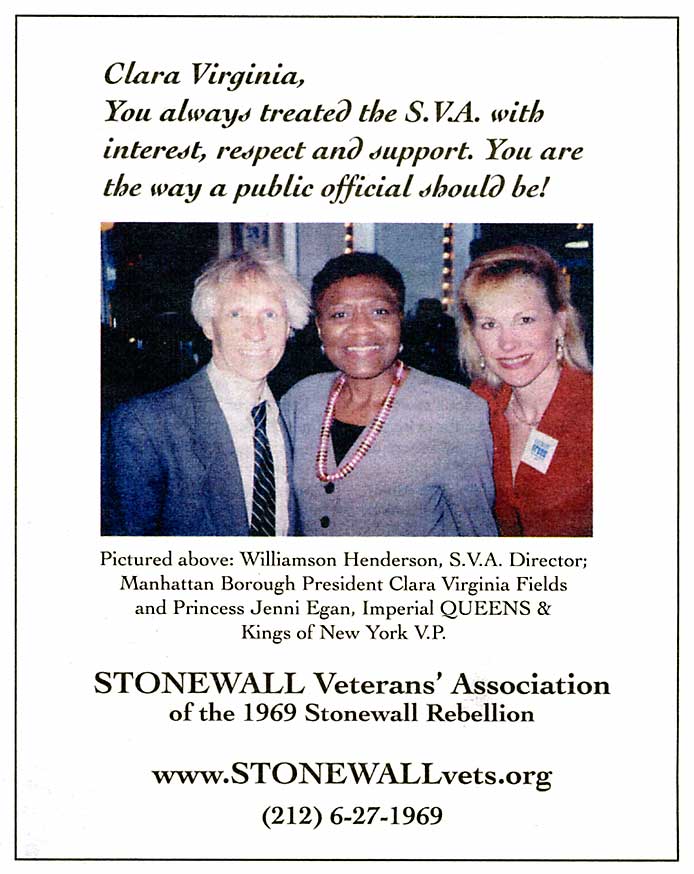 ---
2002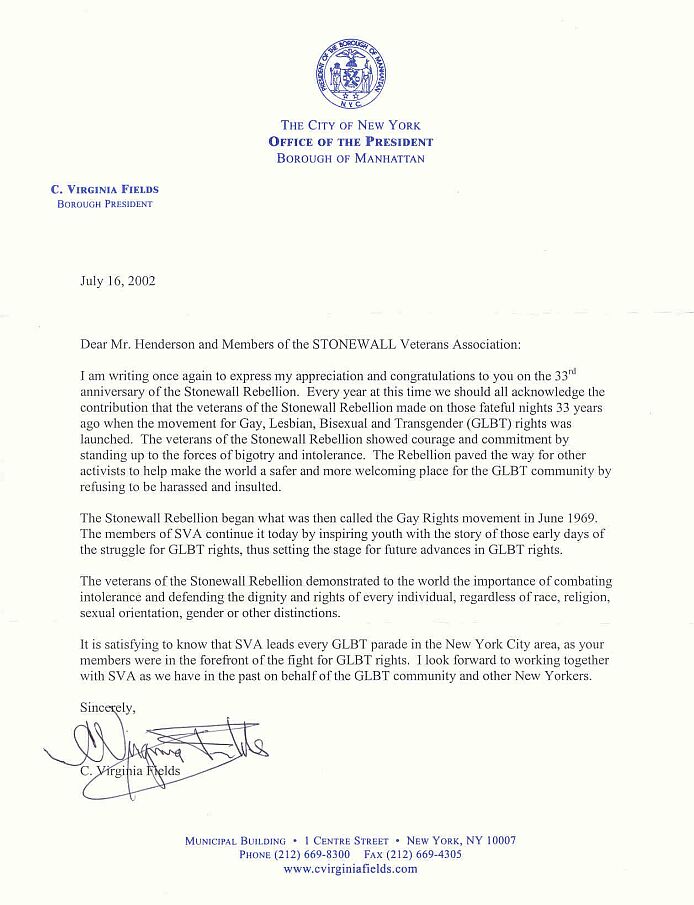 ---

2001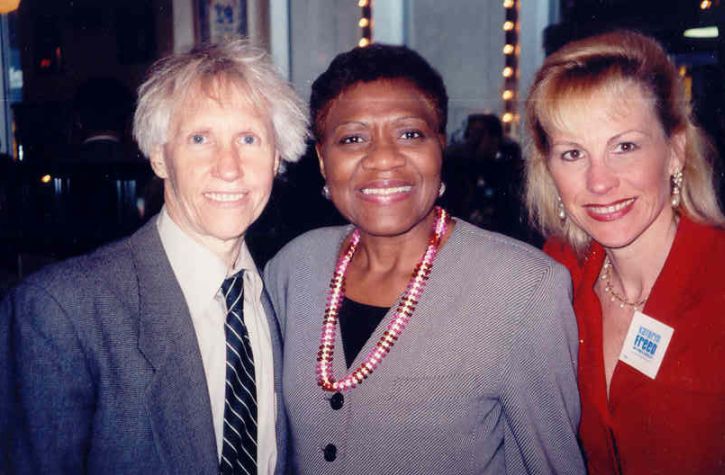 Williamson Henderson, MBP Virginia Fields and Princess Jenni Egan
[photo by Noah Pfefferblit]
---
1999
Manhattan Borough President's Office Honors the S.V.A.
*
[Photo(s) will be placed... yes, even after alllllllllllllll this time!]


---
1998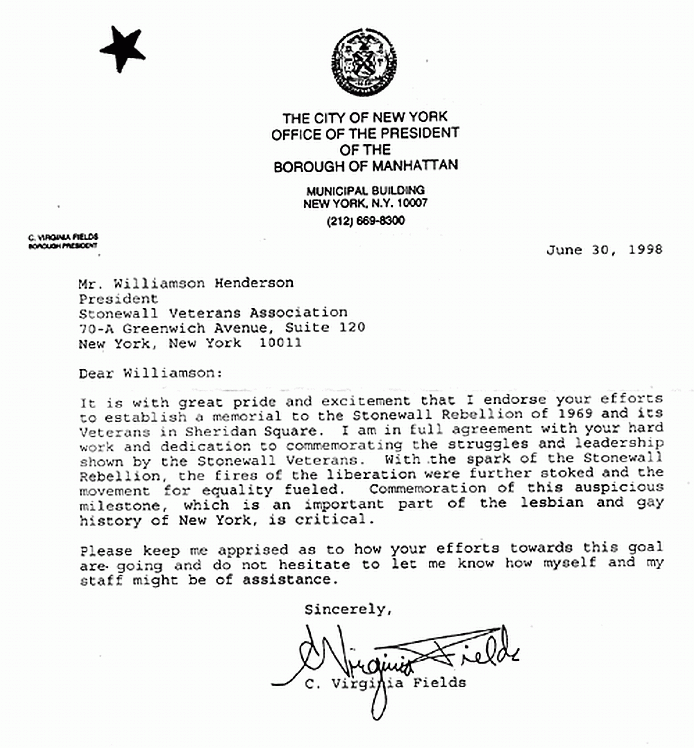 ---
1997



N.Y.C. Councilmember C. Virginia Fields renews her support of the STONEWALL Veterans' Association ("S.V.A.") as a candidate for Manhattan Borough President. CVF's campaign takes several ads in the "Stonewall

Newzletta

" -- in print and on-line! Virginia is remarkably endorsed by both the legendary Bella Abzug and the legendary Ed Koch!! Both live in the same Fifth Avenue building near Washington Square. Both are the Honorary Chairpersons of the S.V.A. The S.V.A. provides volunteers for the Fields campaign through consultant Liz Abzug. Virginia wins in 4-way Democratic Primary election as MBP!





4 February
2013
Mayor Ed Koch's Memorial Services in Manhattan, NY