National

STONEWALL

Veterans'

Association


2018 S.V.A. Supporters

U.S. Congressmember Yvette Diane Clarke
S.V.A. Honorary Member
(2002 to present)
S.V.A. Honorary Female Chairperson
(2009 to 2013)

*
2018

Congresswoman Yvette is Special Guest Speaker of S.V.A.

For the SVA's monthly meeting toward the end of the Summer of 2018, "Miss August" was the informative, uplifting, supportive and beautifully-dressed Congresswoman

Yvette Clarke

from Btooklyn, USA! Several SVA-ers such as Rogers Huntana and Ruthybird Campbell and members of PRIDE Democrats like Steven Geadman, Mike Hovell and Sanjay Peters who are all constituents of YDC's 9th district also attended. The congresswoman's provided updates of all of the recent accomplishments and community projects in progress, a main topic was the GLBT celebration next June of "STONEWALL 50"!



---

Hundreds Rally to Support Congresswoman Clarke's Re-election

Congresswoman

Yvette D. Clarke

-- fittingly wearing a stylish bright red dress -- had a well-attended, inspiring and fun rally for her re-election campaign! It was held on a sunny Sunday afternoon in front of the grand Brooklyn Museum. The only G.L.B.T. organization to attend the public rally for Congresswoman Yvette was, as usual, the

STONEWALL Rebellion Veterans' Association

. Heading the group's contingency was its director

Willson Henderson

. Public official speakers included U.S. Congressman

Hakeem S. Jeffries

, NYC Mayor

W. Bill De Blasio

, NYS Senator

Kevin Parker

, NYS Assemblywoman

Latrice Walker

and Councilmembers

Laurie Cumbo

,

Robert Cornegy

and

Aleika Ampry-Samuel

. Special guest was the person who made Yvette's life and career possible: her mother, former NYC Councilmember

Una S.T. Clarke

! Both Clarke ladies acknowledged the S.V.A.!


www.KingsCountyPolitics.com/Supporters-and-Politicians-gather-to-Support-Yvette-Clarke/Morning-Newsletter





---

2017

Congresswoman and Her Mother Una's Dual Birthday Party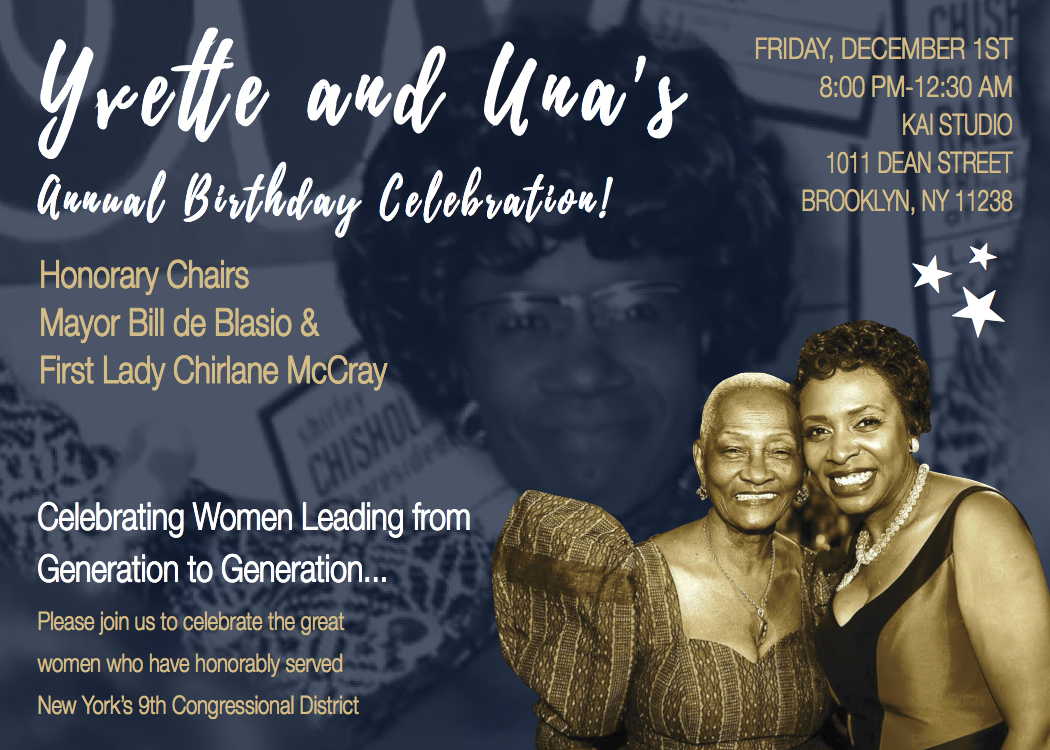 Pictured above: Former NYC Councilwoman Una S.T. Clarke and Congresswoman Yvette Clarke



---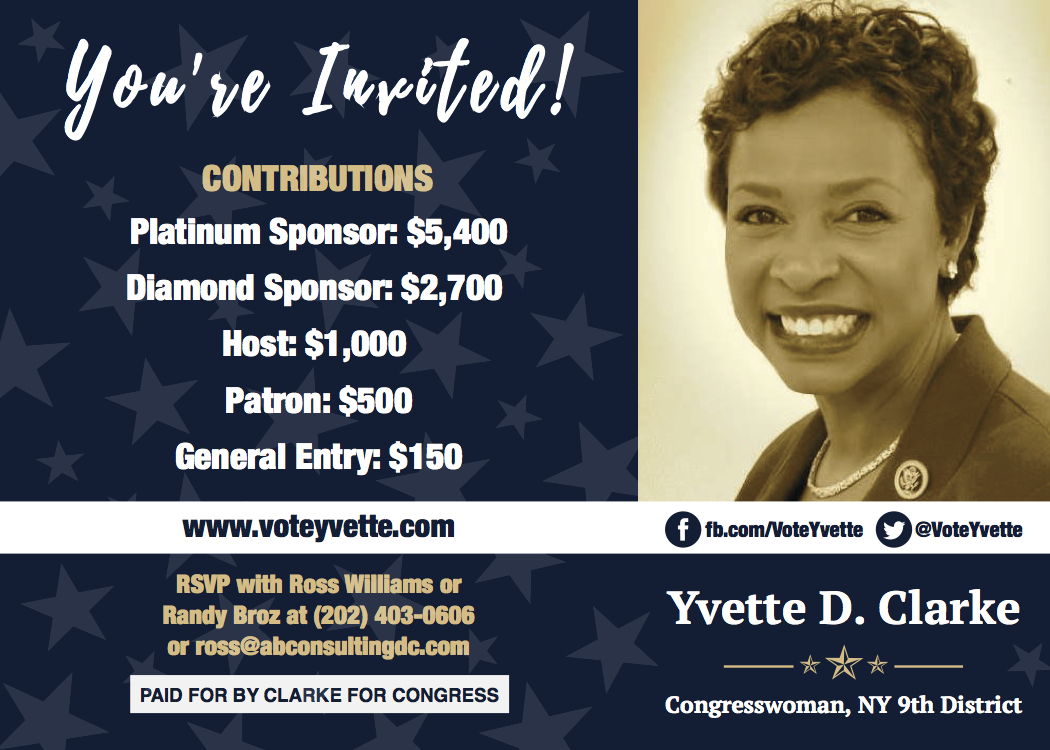 Event is at the wonderful, spacious and great sound system Kai Studios in Brooklyn, NYC










STONEWALL Veterans' Association Website Staff and Brooklyn Connections!


S.V.A. Director: Willson L. Henderson {born in Brooklyn - Flatbush}
Public Relationist: Bruce A. Poli

{born in Brooklyn, USA}


Manager: AnDe M. Christie {lived in Brooklyn briefly years ago - pre-WLH}
Website Specialist: Ro-Ro Havana {lives in Brooklyn in YDC's 9th Cong. District}
S.V.A. FaceBook Administrator: Sanjay Petersen

{lives in Brooklyn}


Scheduler: Ruthybird Marmelstein {lives in Brooklyn and in YDC's Kensington district}



S.V.A. telephone: (718) 901-1969

(noon to nine)


S.V.A. email: SVA@StonwallVets.org






20 October

2018