Aubrey L. Lees
STONEWALL

Rebellion

Veterans

Association


Former S.V.A. President (2004)
Former NYC Stonewall Democratic Club Vice-Prez (2006-2009)
Former New York City District Leader / Manhattan (1999-2003)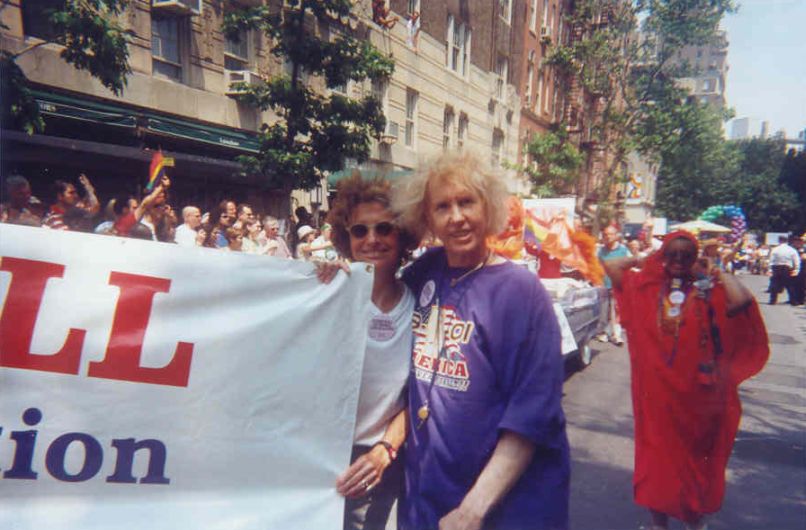 Aubrey Lees over-delighted at The Stonewall Club with Willson Henderson
In the background is the famous '69 "Stonewall Car" in blue
and the well-known S.V.A. Chaplain Reverend Magora in red!
[Photo by Dave West]




---




2004



As a Stonewall veteran of the 1969 rebellion and a longtime member of the STONEWALL Veterans Association Executive Committee,

Aubrey L. Lees

was eligible to be an S.V.A. elected officer. At the April 2004 meeting of the S.V.A., her fellow S.V.A. official and Greenwich Village pal,

Willson L. Henderson

, announced his need of a real break from all G.L.B.T. group commitments due to his own personal business and that he would not be the candidate for S.V.A. president in the 2004 mid-year election (S.V.A. president only). He made the announcement having encouraged Aubrey to "give it a whirl". In May of 2004 at the monthly meeting of the S.V.A., with WLH's urging and her agreeing, Aubrey was nominated by

Storme DeLarverie

, seconded by

Electra O'Mara

and thirded by

Rose Giordano

-- symbolically all women -- to be a candidate for S.V.A. president. The following month at the June meeting, Aubrey was, in fact, elected the new President of the S.V.A. She, in the presence of her dog companion Harry, gave a very nice acceptance speech and touched on the future for the significance and importance of the S.V.A. The very next day "Mr. Lees" was with the S.V.A. -- and S.V.A. Honorary Female Chairperson Congressmember Carolyn Maloney and S.V.A. Honorary Member Public Advocate Betsy Gotbaum -- and the 1969 "Stonewall Car" convertible leading the annual New York Gay Pride Parade. New S.V.A. President Aubrey also served as an Honorary Banner Guard, carrying the familiar S.V.A. banner! To see several other parade pix, visit: www.STONEWALLvets.org/parade/SW-34.htm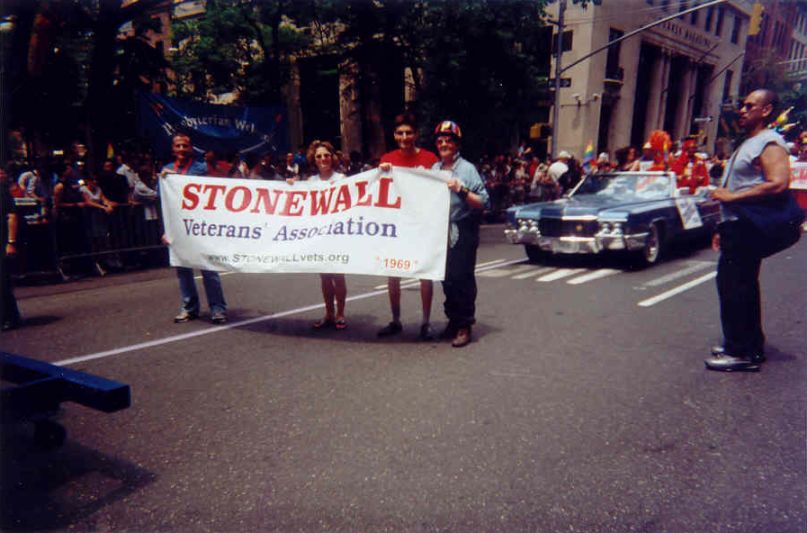 Aubrey Lees "Lee-ds" the NYC Gay Pride Parade with the S.V.A.
[Photo by Willson L. Henderson]

Pictured above are (l-2-r): Greg Curatolo of the GLBT Community Center; Aubrey Lees, the just-elected S.V.A. President; Steven Gradman, Vice-President of PRIDE Democrats of NYC;
and Storme DeLarverie, S.V.A. Ambassador. Outstanding in background is the "Stonewall Car".



---
2003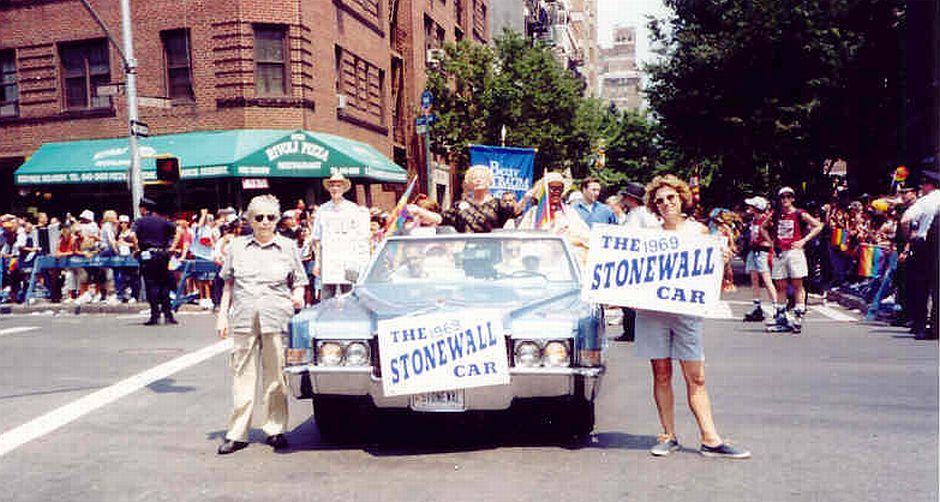 Aubrey proudly carrying one of the "SW-Car" parade signs
[Photo by Willson Henderson]




---
2002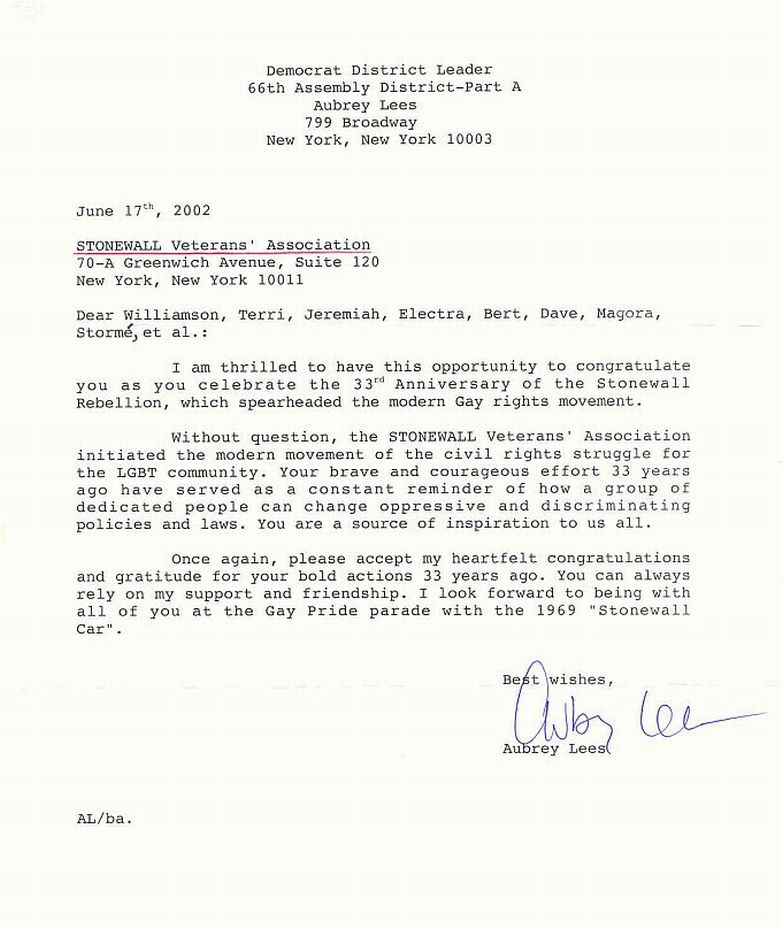 ---
2000
Aubrey Lees' Annual Letter to her Fellow Rebels in the S.V.A.
*
---
1999






Aubrey 30th Anniversary Praise Letter to the S.V.A.





*



---
1998


Aubrey Lees' Thankful Support Letter to her Stonewall Vets

*


---
Aubrey Lees with the S.V.A. is sampled by Gay Pride Parade websites!
www.Bing.com/images/search=Gay+Pride+Parade&view



5 June
2019

*G*L*B*T* Month: "STONEWALL-50"


*

=====2019: 50th Anniversary of the Gay Stonewall Rebellion in NYC=====


[Friday, June 27, 1969 ~through~ Thursday evening, July 3, 1969]